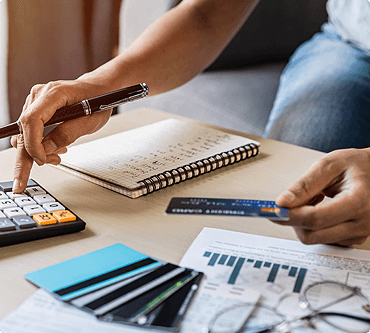 Trusted Company
Get To Know About Us
Few Words About Our Company
Pipestone Capital Corp. is a Canadian-based credit and private capital placement consultancy service. Our team has extensive experience in the finance industry and is committed to helping clients access the funding they need to grow and succeed. We offer a range of services, including assistance with private loans, credit cards, unsecured business loans, and private equity placement.

Our services are provided without upfront fees, and we work closely with clients to find the right funding solution and enhance their chances of being approved.

Whether you're a small business owner, a startup, or an established company, we can help you find the financing you need to achieve your goals.
Customers Testimonials
Customers Testimonials
Pipestonecapital has been helpful and has a variety of funding product options.
William Rock
Investments Inc
Great company with a great service. Thanks for everything you helped me with.
Rick Williams
Hemp Products
They are knowledgeable and very willing to help others.
David Lamb
Here2help LLC
recommended and resourceful, a good lending source to have!
Maria Sol
E Funding
For tough commercial financing
GG Consulting
Sam Goldd
Very professional and knowledgeable in financial dealing seeking the best results for their clients.
Lawson Guffey
J&D Development
PCC brings a plethora of funding options across a range of industries.
Rajiv Ramchandran
Kara Partners
B+
Applications Processed